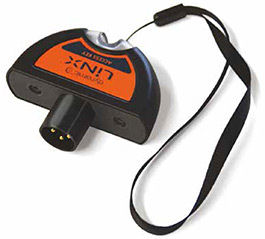 Programming for LiNX
A revolutionary approach
LiNX brings a revolutionary approach to programming, diagnosing and updating of wheelchair systems through the wireless LiNX Access tools. Experience the freedom of instantly changing the behaviour of a wheelchair, or wirelessly upgrading the system firmware.
The LiNX Access tools will streamline your business and create a whole new way of interacting with clients. The LiNX Access tools include:
LiNX Access Key
LiNX Access PC
LiNX Access iOS
LiNX Access Key
The Access Key plugs into the XLR charger port of the LiNX remote and provides the Bluetooth wireless communications to the PC and iOS programming tools. These keys provide dedicated access levels for Manufacturers and their Distributors to ensure that the appropriate level of configuration is available.
The commonly available LiNX Access Key is the LiNX Access Key - Distributor version (DLX-HKEY01-A). This is a Bluetooth programming adaptor suitable for dealers, providers, therapists and wheelchair service agents.
LiNX Access iOS
LiNX Access iOS delivers full LiNX wireless programming via an Apple iOS device. It is fully compatible with:
iPhone 5S and newer
iPod Touch Gen 6 and newer
iPad 5 and newer
iPad mini 2 and newer
all iPad Air and iPad Pro
LiNX Access iOS has been verified with iOS12.x. Newer versions of iOS will be supported as they are released and are actively tested and verified. (Note: Android devices are not currently supported)
LiNX Access iOS is available directly from the Apple App Store.
LiNX Access PC
LiNX Access PC delivers full LiNX wireless programming via a Windows PC equipped with Bluetooth wireless capabilities. It is fully compatible with:
Windows 7, service pack 1 or later
Windows 8.1
Windows 10
A Bluetooth radio, Bluetooth version 2.0 or later is required. 
LiNX Access PC is downloadable from our Resource Hub. 
Save time with faster reading and writing of parameters
Simple and logical presentation of parameters
Easy to understand graphical interface for programming common functions
Quicker configuration and diagnostics with real-time graphs of key data such as joystick demand, motor voltages and currents
Experience instant changes while driving via wireless updating of parameters
Safer field adjustments with limits set by manufacturer
Always have the most up to date PC & iOS tools by simply connecting to the internet
Wirelessly upgrade an entire system's firmware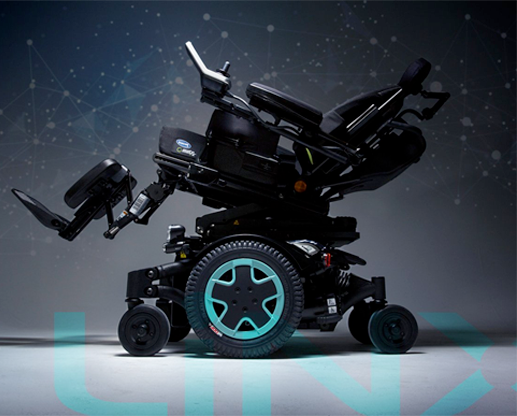 Look Beyond the Obvious
What sets us apart is our deep understanding of people, their needs, their aspirations and translating these into life-liberating insights that drive innovation and enhance lives.