What are the benefits of the LiNX 200 Series?
A reinforced safety stance with a wheelchair that produces diagnostic information on a range of factors giving the user greater confidence when driving their wheelchair and a provider more information to help trouble shoot.

Prevention of over or under prescription by giving therapists a seamless expandable system helping get the most effective life and mobility solutions as a clients' needs change.

Reduced complexity and stock holding for providers by having one mix and match system to deal with • Saved time and a more interactive hand over experience for therapists and clients with wireless programming

Saved space on wheelchairs with actuators in the power module ensuring that most rehab lite systems can be created with a remote module and a power module.

Familiarity and simplicity for wheelchair users with a consistent user interface on the remote module with intuitive seating and lighting controls.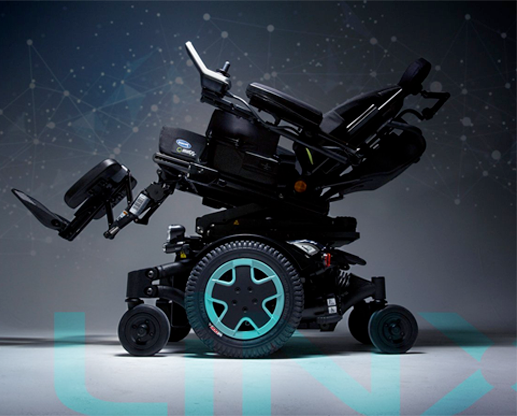 Look Beyond the Obvious
What sets us apart is our deep understanding of people, their needs, their aspirations and translating these into life-liberating insights that drive innovation and enhance lives.